Proven Java for the Cloud
Quarkus 2.0 continues the mission of making Java the preferred framework for Kubernetes-native development with new developer tools and improved performance.
Framework Efficiency
Quarkus makes Java supersonic, subatomic with fast startup times and low memory footprint. This release continues that mission with an upgrade to Vert.x 4 to improve the user experience and performance.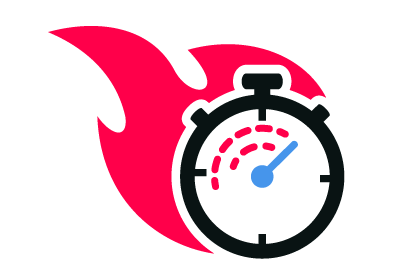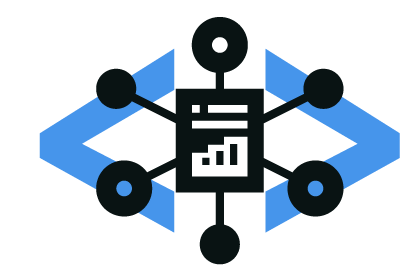 Developer Productivity
One of the founding principles of Quarkus is to bring joy to Java developers through a combination of tools, libraries, extensions, and more. This release continues that mission by making developers more efficient with the new continuous testing capability.
Kube-Native
Quarkus enables Java developers to create applications that are easily deployed and maintained on Kubernetes. This release includes support for Eclipse Microprofile 4.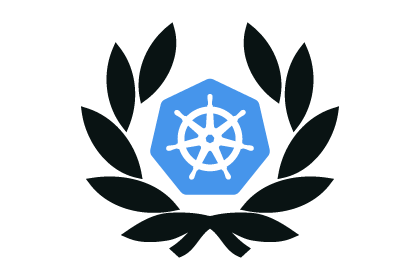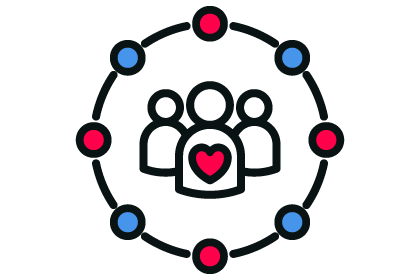 Community & Standards
Quarkus starts and ends with the community. This is a milestone release in the maturity of the project with over 470 contributors adding to its success. Starting with 2.0, JDK 11 will now be the minimal version.
Migrating to 2.0
The Quarkus community has created a Migration Guide 2.0 guide to make it easy for you to take advantage of all these great features.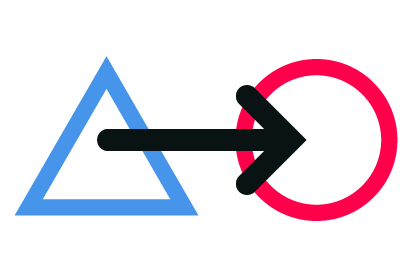 Release Notes
For more in-depth dive into the details of the 2.0 release, check out the Quarkus 2.0 Release Notes
Videos
Want a better understanding of the benefits of Quarkus 2.0? Check out these videos of some of the new and improved features
Quarkus Insights Episode #55: The Quarkus 2.0 Launch
Continuous Testing in Quarkus 2.0
Contributors
The lifeblood of the Quarkus project is the open source community. We'd like to thank the 470+ community members who've contributed their time and energy to make Quarkus 2.0 a reality.
0SkillAllLuck
Aaron Coburn
Aaron Rogers
Abel Salgado Romero
Adam Bien
Adrian Fiedler
adrien
Ales Justin
Alessio Soldano
Alex Kochnev
Alex Soto
Alexander Schwartz
Alexander Zimmermann
Alexandre Dutra
Alexey Loubyansky
AlexeyAnufriev
Amos Feng
Anamarija Talijanac
Anatoly Sablin
András Péteri
Andrea Boriero
Andrea Cosentino
Andreas Eberle
Andreas Paschwitz
Andrej Petras
Andrew Guibert
Andrew Hatch
Andrii Pyvovarov
Andy Damevin
Àngel Ollé Blázquez
Anh Le (Andy)
Anoop Krishnakumar
Ante Butić
Antoine Sabot-Durand
Anton Fagerberg
Antonio Goncalves
antoniodvr
antonwiens
Arjan van Balken
Armel Soro
Arne Mejlholm
artsemstones
ase
asodja
aurea munoz
Auri Munoz
barreiro
Bartosz Firyn
bcournaud
Bernhard Lutzmann
Bill Burke
Bobby Alex Philip
BogdanSukonnov
Boosey
Bret McGuire
Bruno Devaux
Bruno Leonardo Gonçalves
Carlos Eduardo Panarello
Cem Nura
Centro de Computos
Charlie Powicki
Chin Huang
Chris Laprun
Christian Beikov
Christian von Atzigen
Christoffer Rumohr
Christoph Hermann
Christopher Chianelli
Claus Ibsen
Clement Escoffier
crissi98
cristhiank
Cristian Morales Alvarez
Cristiano Nicolai
cstdev
Cuneyt Ozen
Damien
Daniel Badawi
Daniel Newport
Daniel Petisme
Daniel Platz
Daniel Schmidt
Daniel Zwicker
Danilo Magalhães
Darran Lofthouse
David Andlinger
David Horvat
David M. Lloyd
David Santos
David Walluck
Davide D'Alto
dbaert
Dejan Bosanac
Denis Fuenzalida
Dennis Baerten
Dennis Kieselhorst
devisions
Dheeraj Nalluri
Dillon Fearns
Diogo Carleto
Diogo Quintela
Dirk Van Haerenborgh
Dmitriy Chaban
Dmitry Shohov
Dmitry Telegin
domenico.loiacono
Dominik Henneke
Dominika Vagnerova
Driss Amri
Duncan Doyle
Dušan Križan
dwamara
Edoardo Vacchi
ekans
Elegie
Elshad Kasumov
Elvys Soares
Emanuel Alves
Emmanuel Bernard
Emmanuel Bourg
Enercido Alcantara
Eric Deandrea
Eric Wittmann
Erik Jan de Wit
Erik Mattheis
Erin Schnabel
Ertunc Aybars
essobedo
Ethan J. Gallant
Fabian Martinez
Fabian Stäber
Fabio Heer
Fabio Iwakoshi
Falko Modler
Felix Seifert
Felix Wong
Ferran Puig
Filippe Spolti
Florian Heubeck
Foivos Zakkak
Francesco Bellentani
Fred Bricon
Gabriel Landais
Gaétan Collaud
Galder Zamarreño
Garima Monga
Gautier de Saint Martin Lacaze
Geoffrey De Smet
George Andrinopoulos
George Doenlen
George Gastaldi
George Sapountzis
Georgios Andrianakis
Gerald Venzl
ghokun
Giacomo Margaria
glefloch
Gordon Hutchison
Greg. A
Grzegorz Piwowarek
Guillaume Le Floch
Guillaume Nodet
Guillaume Smet
Gunnar Morling
Gwenneg Lepage
Gytis Trikleris
hantsy
Harald Reinmueller (FG-4-I-1)
Harold Sun
Harsh Madhani
Harsha R
Hebert Coelho
Heiko W. Rupp
Helber Belmiro
Henrique Prange
Hugh Lunnon
ia3andy
Ian Wormsbecker
Ioannis Apostolidis
Ioannis Canellos
Irena Kezic
ismail BASKIN
Ivan Greene
J Lannoy
Jack Hu
Jacob Middag
Jaikiran
Jaikiran Pai
Jakub Antosik
Jakub Scholz
Jakubo96
James Netherton
James Perkins
Jan Martiska
Jan Martiška
Jason Lee
Jason T. Greene
Jens Reimann
Jérôme TAMA
Jesper Skov
Jim Ma
JiriOndrusek
Jiří Locker
jjaferson
Joachim Segala
João Lucas Scharf
Joe White
Johan Westerlund
Johannes
John O'Hara
John OHara
John Oliver
Johnnes Souza
Jonas Eriksson
Jonas Scholz
Jonathan Dowland
Jonathan Meier
Joost Baas
Jordan Moore
Jordi Sola
Jörg von Frantzius
Jorge Solórzano
Jose
Jose Ignacio Gil Jaldo
Jose Quaresma
Josef Smrcka
Josejulio Martínez
Jozef Hartinger
Juan Zuriaga
Julian Cui
Julien Ponge
Juri Berlanda
Justin Holmes
Justin Lee
jyemin
jzuriaga
Kai Hudalla
Kamesh Sampath
Karsten Wintermann
Katia Aresti
Kaxil Naik
kdnakt
Ken Finnigan
Ken Kwan
ketoketo
Kevin VIET
Kevin Viet
Kevin Wooten
Knut Wannheden
kstrempel
Kuba Antosik
Kuzuha SHINODA
Ladislav Thon
Laurent Broudoux
lburgazzoli
Leandro
Lena Brueder
Libor Krzyzanek
Logan HAUSPIE
Loïc Hermann
Loïc Mathieu
Lovekesh Garg
Luca Masini
Lucas Reeh
Lucca Biagi de Paula Prado
Luis F Munoz
Luka Lodrant
luneo7
Luram Archanjo
Machareder
Maciej Swiderski
Maciej Walkowiak
Mahieddine Cherif
Maik Möwes
manusa
Manyanda Chitimbo
Marat Gubaidullin
Marc Boissonneault
Marc Häbich
Marcel Overdijk
Marcelo Rubim
MarceloArraes
Marcin Czeczko
Marco Bungart
mariofusco
Mark Borner
Mark Little
Markus Heberling
Markus Kowalkowski
Markus Thömmes
markusdlugi
Martin Kouba
Martin Panzer
Martin Schoene
Masafumi Miura
masini
Matej Novotny
Matej Vasek
Matt Berteaux
Matt Welke
Matthias Andreas Benkard
Matthias Harter
Mattia
Mattia Forcellese
Max Rydahl Andersen
Maxime DAVID
Mayank Kunwar
mejlholm
Michael Edgar
Michael J. Simons
Michael Musgrove
Michael Schnell
Michael Simons
Michal Karm Babacek
Michal Krzywanski
Michał Górniewski
Michał Szynkiewicz
Miguel Serra
Mikhail Fedorov
mklueh90
Moncef
Moritz Becker
mrizzi
@mstary
Nathan Erwin
Nayden Gochev
Nebrass Lamouchi
NetoDevel
Nicolas Gimenez
Nicolas Martignole
noelo
nragon
Nuno Alves
Nuno Caro
Oliver Libutzki
olivier dufour
Ondra Chaloupka
Ondrej Machala
osaka-svg
Oscar
oscarfh
PAPADOPOULOS Nikolaos
Pasquale Congiusti
Paul Carter-Brown
Paul K Moore
Paul Kunysch
Paul Robinson
Paulo Casaes
Pavel.Vervenko
Pavol Loffay
Pedro Igor
penehyba
Peter Palaga
Petr Hála
Petr Široký
Philip Hayes
Phillip Kruger
Phillip Krüger
Pierre Smeyers
Piotr Delert
pplr
Radim Vansa
Rafael T. C. Soares
Raffael Correia Mendes
Raffael Hertle
Ramesh Devaraj
Ramiz Ismailov
Renato Pereira Back
René Grob
rhertle
Rhuan Rocha
Richard Thomas
Rinaldo Pitzer Júnior
rkpattnaik780
Robbie Gemmell
Robert Marcano
Robert Stupp
Roberto Cortez
Rohan Maity
Romain Quinio
romain.quinio
Ron Sigal
Rostislav Svoboda
Ruben R
ruromero
Rustam Sultansoy
Samuel Le Berrigaud
Sanne Grinovero
Saumya Singh
sberyozkin
schulzp
Sebastian Daschner
Sebastian Wastl
Sebastien Dionne
sebastienblanc
sebthom
seregamorph
Sergey Beryozkin
Sergio Sivelli
Severin Gehwolf
S.H
Shaaf
shawkins
ShubhamRwt
Simon Bengtsson
Simon Hofer
Slava
soberich
Sorin I Costea
Sparow199
SR-Lut3t1um
Ståle Pedersen
Stef Klaassen
Stefan Hacker
Steffen Vinther Sørensen
Stefnotch
Stéphane Épardaud
Stephen Nimmo
Steven Hawkins
Stuart Douglas
Suleimenov Yelzhas
Survi
Sven Kattelans
Tako Schotanus
Ted Won
testfixer
Thomas McWork
Thomas Pfaff
Thomas Qvarnstrom
Thomas Segismont
Thorasine
Tiago Dolphine
tibordigana
Timothy Power
TNM Technologies
Tobias
Tobias Liese
Tobias Stadler
Tomas Hofman
Tomaz Cerar
tomekl007
Vadzim Hushchanskou
Vasilis Andritsoudis
Viacheslav Medvediev
Vincent Sevel
Vincent Sourin
Vincent Sourtin
Vinícius Ferraz Campos Florentino
Vinod Anandan
Vlastimil Eliáš
vsevel
Willem Jan Glerum
William Burns
Wippermueller, Frank
x80486
xstefank
Xumk
xumk
Yashar Imanlou
Yoann Rodière
Yoshikazu Nojima
Youri Bonnaffe
Zach Kimberg
Zed Spencer-Milnes
Zhiyuan Zheng
Ивашин Алексей Витальевич