November 25, 2020
Stylish API
In this blog post we are going to look at the new styling and other new options available in OpenAPI and Swagger UI Quarkus extensions (version 1.10+).
Other Swagger UI Options
Another new feature available in Quarkus (version 1.10+) is the ability to set any of the configuration options available in Swagger UI. As an example, we can set the urls and add the petstore (as the default selected option) to Swagger UI:
quarkus.swagger-ui.urls.default=/openapi
quarkus.swagger-ui.urls.petstore=https://petstore.swagger.io/v2/swagger.json
quarkus.swagger-ui.urls-primary-name=petstore
This will change the topbar to have a dropdown box with the urls provided: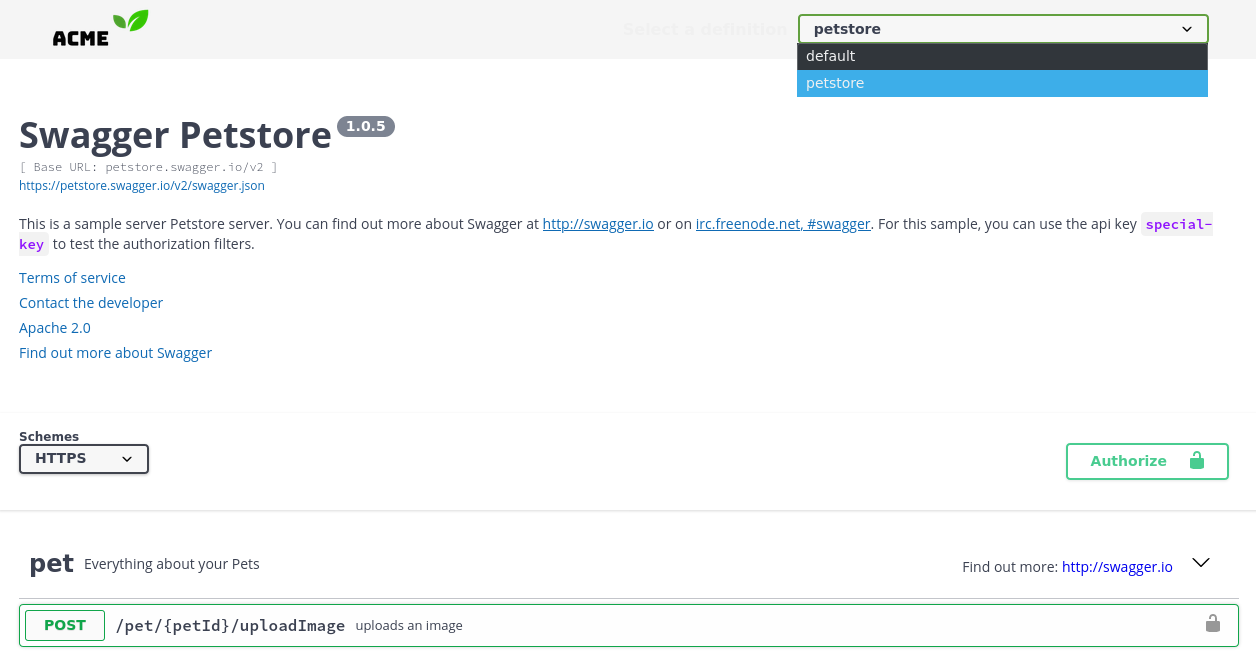 Another example, supportedSubmitMethods can hide the Try it out button for certain HTTP Method Types:
quarkus.swagger-ui.supported-submit-methods=get
Note below the missing Try it out button on the POST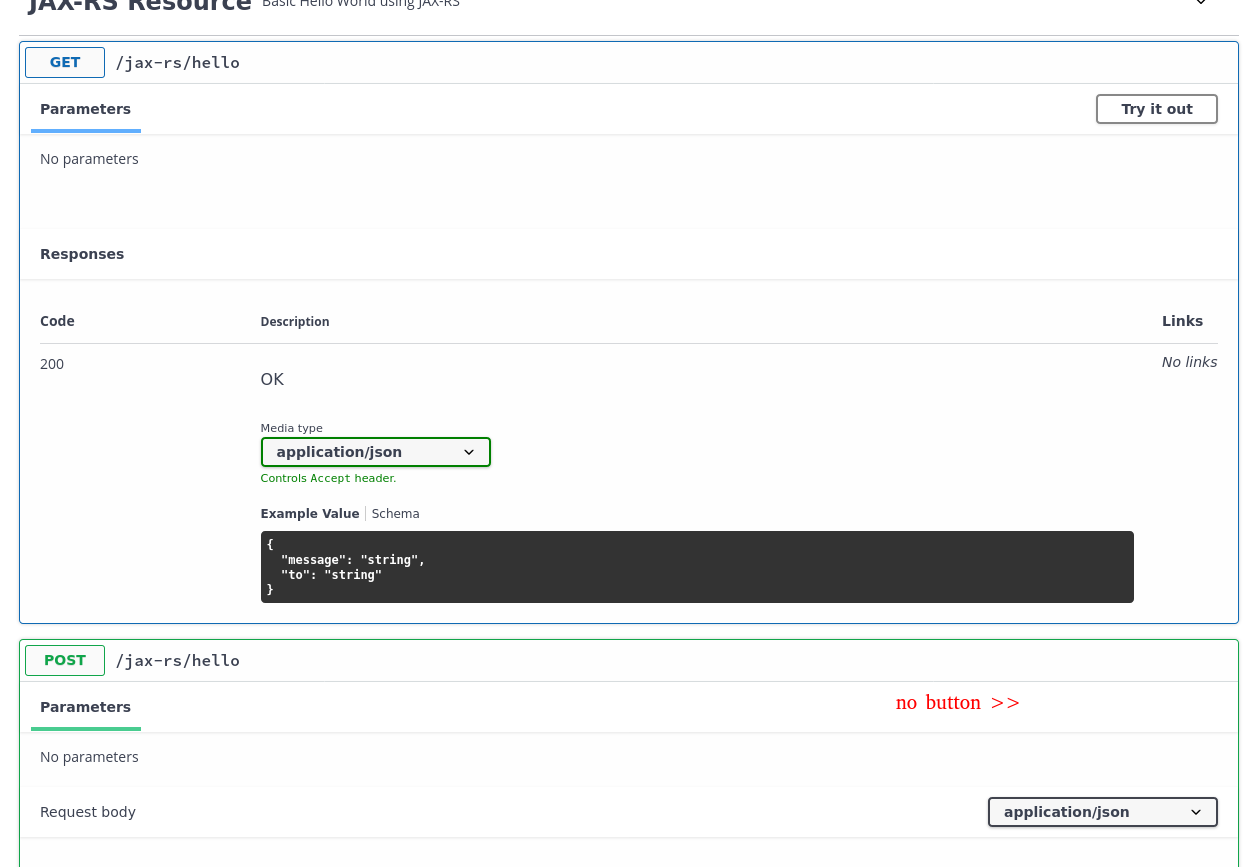 All the other Swagger UI options are now available to configure the UI.
Other small new features
Let me present you two small new features in OpenAPI and Swagger UI: the ability to add the Health Endpoints and the ability to disable the UI and/or Schema at runtime.
Add Health API to Open API
If you are using the smallrye-health extension, you can add the Health Endpoints to OpenAPI:
quarkus.health.openapi.included=true

Disable at Runtime
If you included the UI in your app (quarkus.swagger-ui.always-include=true), you can now disable it when starting the application.
java -jar -Dquarkus.swagger-ui.enable=false target/yourapp-1.0.0-runner.jar
This will return a HTTP 404 (Not Found) on the Swagger UI page.
Similarly you can disable the schema (usually under /openapi) by doing:
java -jar -Dquarkus.smallrye-openapi.enable=false target/yourapp-1.0.0-runner.jar