The live coding fast feedback loop was very useful when developing with Quarkus. Although fast startup was nice, it wasn't critical since our apps are long-running, but during development, as we tweaked our APIs, being able to immediately re-test saved us a ton of development time.
- Lead Developer on the Adoptium Technical Steering Committee
Quarkus offers unequaled performance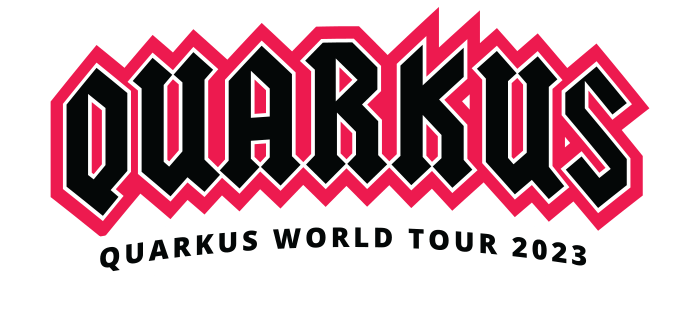 Quarkus World Tour 2023
A virtual (and in person where possible) tour of Java User Groups creating a unique hands-on experience with access to Quarkus experts designed to help you get started with Java in a Kubernetes world.
Feedback and Help
For usage questions, we recommend to:
For questions related to the development of Quarkus:
Chat using Zulip (#dev stream)


Join the Quarkus Community
Check out our GitHub for details on reporting issues and the process for submitting pull requests.
Every contribution is valuable. It can be a bug report, an example application, a feature request, a fix in the documentation or just feedback.
Your help is more than welcome! Don't hesitate to join the crowd.